Camping for Beginners: Your Guide to Jellystone Park™ Milton
Hey there, aspiring campers! If the idea of sleeping under the stars intrigues you, and the phrase 'camping for beginners' resonates with you, you've landed on the right page. Here at Yogi Bear™'s Jellystone Park™ Camp-Resort at Milton, we're excited to help you kick-start your camping journey.
Camping for Beginners: Essential Tips from Jellystone Park™ Milton
#1 Choosing the Perfect Campsite
First things first, let's talk about where you're going to stay. At Jellystone Park™ Milton, we have a variety of options to fit your family's needs. You can choose from full hookup RV sites, traditional tent camping with or without electric service, or even our unique Covered Wagons for an extraordinary camping experience. If you prefer the comforts of home, our Super Deluxe Cabins or Lakefront Bunk Cabins are just the things for you.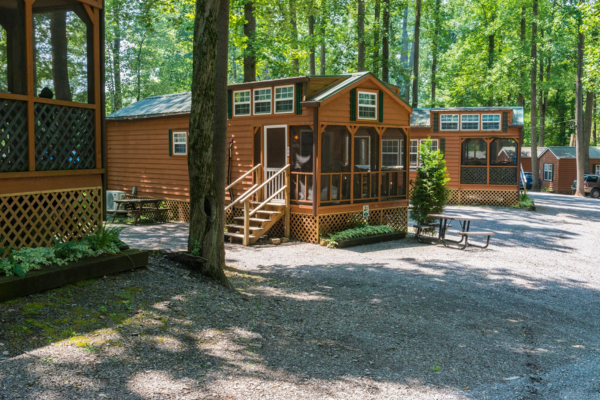 #2 Amenities and Activities: A Blend of Classic and Contemporary
Camping for beginners at Jellystone Park™ Milton brings you a perfect blend of classic camping activities and new-age fun. You can enjoy old-school camping delights such as fishing, hiking, and swimming. At the same time, we spice up your experience with attractions like the Splash Pad, poolside cafe, Wet-n-Wild Hey-Hey Ride, and jump pad – combining the charm of traditional camping with contemporary thrills​​.
#3 Pack Smart, Shop Smarter
When packing for your first camping trip, remember to include essentials such as bug spray, sunblock, a first aid kit, and suitable clothing. However, if you do forget something, don't worry! Our Ranger Station is stocked with food and camping supplies to ensure you have everything you need.
#4 Make the Most of Your Stay with Bear Visits and More!
At Jellystone Park™ Milton, we offer unique add-ons to enhance your camping experience. Imagine the delight on your child's face when Yogi Bear™ pays a personal visit to your campsite! From bear visits to golf-cart rentals, you can experience all the park has to offer and create memories that will last a lifetime​​.
#5 Join the Fun During Theme Celebrations
To add a special touch to your camping adventure, consider joining us for one of our Theme Celebrations. These events offer unique activities, themed food, and decor for any occasion. From Halloween to Mother's Day, Mardi Gras to Yogi Bear™'s Birthday, when you book your family stays at Jellystone Park™ at Milton, you're stepping into a party zone!
So there you have it – our "Camping for Beginners" guide to making the most out of your trip to Jellystone Park™ Milton. Embarking on your first camping trip might seem a bit daunting, but with a sprinkle of preparation, a dash of excitement, and a whole lot of anticipation, it can turn into an experience you'll cherish forever. So grab your gear and get ready for an unforgettable adventure at Jellystone Park™ Milton. We're eagerly waiting to welcome you!
Ready to Start Your Camping Adventure?